Reelsound plus KTRK Equals "Freedom Over Texas"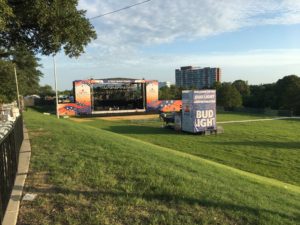 It was the 27th year that Owner/President Malcolm Harper provided the music mixing services for Houston's "Freedom Over Texas" July 4th broadcast. Harper was music broadcast mixer for "Hunter Hayes" and "DNCE" performances carried by ABC/KTRK-TV. Reelsound's crew was headed by Greg Klinginsmith assisted by Carl Harper and Mason Harlow.
Rick Herring from KTRK was video director with facilities provided by Lyon video.